Our Story
A starbucks style love story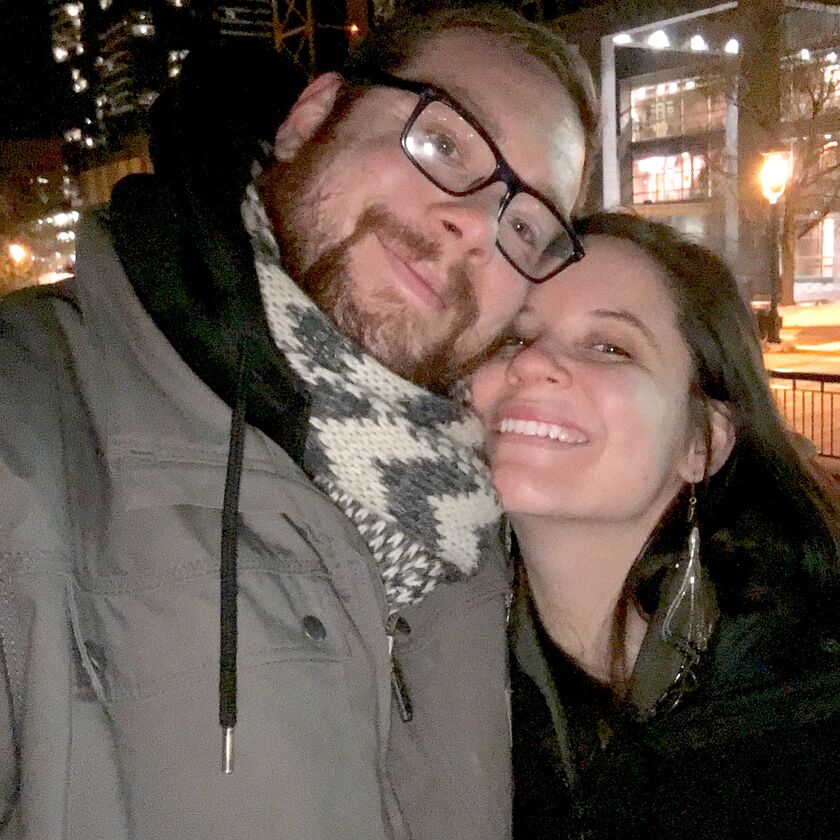 Jason & Amelia met back in 2010 in Chestnut Hill, Massachusetts. Both were attending college in Boston, and met at their part time job. Jason was a shift supervisor at starbucks and Amelia was hired in the summer of 2010 as a Barista. They quickly became friends, Jason often picking Amelia up and driving her to early opening shifts at Starbucks. Although this love story could have ended here, what is a love story without a little bit of drama? Even though Amelia quickly fell for Jason, Jason had big plans to move to California to pursue a career in the music industry. For the next five years Jason lived in California, while Amelia stayed in Boston. In 2015 Jason moved back to Boston, and the couple reconnected through mutual friends.
After reconnecting in 2015, everything fell together so easily as the couple felt like this was always meant to be. After quickly moving in together, In the summer of 2017 Jason proposed to Amelia. Jason brought Amelia up to Peter's hill part of the Arnold Arberteum and proposed on top of a hill over looking the Boston skyline.
The Wedding
Saturday, July 13, 2019
2:15 PM
Attire: Dressy Casual
Ceremony and Reception
Granite Ridge Estate & Barn
65 Delano Dr, Norway, ME 04268, USA
The Wedding
Saturday, July 13, 2019
2:15 PM
Cocktail Hour 3-4
Reception begins around 4!
Please note:

There is no parking available at the venue. There will be shuttles to/from the Hampton Inn and Downtown Norway where you can park at Norway Town Hall (19 Danforth Street). If you are staying at Oxford Casino you will be able to walk across the street to the Hampton Inn to catch a shuttle. Shuttles will leave the Hampton Inn at 1:15 and 1:25 p.m. stopping at the downtown lot before continuing up to the venue. Shuttles back to the downtown lot and the hotels will run every hour starting around 7:30 P.M.
Our venue: Granite Ridge Estate

Granite Ridge Estate & Barn
65 Delano Dr, Norway, ME 04268